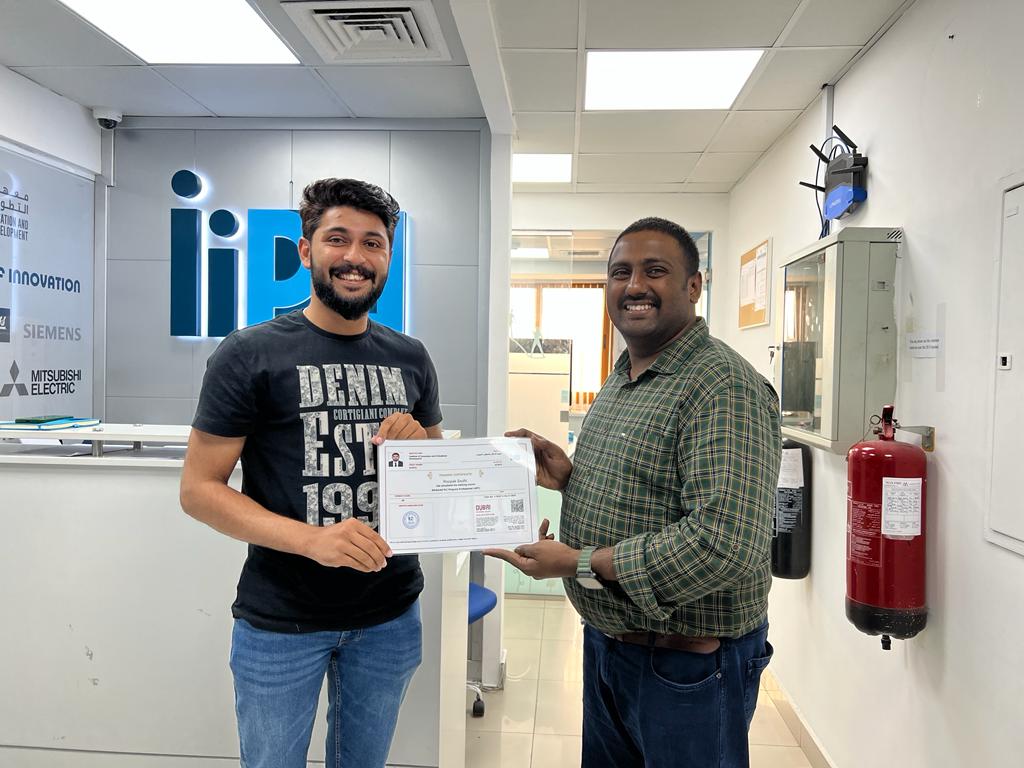 IIPD is dedicated to delivering exceptional and world-class automation training with a strong commitment to professionalism. Our vision at IIPD is to establish ourselves as the leading global provider of Automation training, aligning perfectly with the ever-evolving needs of the industry. Our core strength resides in our team of experienced and passionate professionals, dedicated to nurturing our trainees with advanced and professional skills essential for thriving in prominent companies.
Our expertise extends to Building Management Systems (BMS), a technology that empowers efficient monitoring, centralization, operation, and management of buildings. The BMS control system encompasses both software and hardware components. IIPD Automation, a distinguished name in the automation industry, has consistently delivered excellence for decades. Our BMS training program has swiftly gained recognition in the market, achieving remarkable success in a relatively short period.
Diploma Course Curriculum
At IIPD, our BMS training program is designed with a broad objective: to provide world-class training opportunities for professionals, corporate entities, and educational institutions. We offer training on a wide range of equipment from renowned manufacturers such as Hikvision, Honeywell, Texecom, eSSL, and more.
Recognized and approved by the Technical and Vocational Training Corporation (TVTC), IIPD Global Riyadh offers a comprehensive range of courses in BMS. In this article, we will explore the significance of BMS training, delve into the credentials of IIPD Global Riyadh, and take a closer look at the courses we offer.
Module 1: Introduction to BMS
Basic Design Criteria
BMS Components
Green & Smart Design Concepts
Module 2: Energy Management
MEP Design Fundamentals
Basic Electronics
Electrical Principles (Ohm's Law, Faraday's Law, etc.)
Electronic Components
Tools and Color Codes
Module 3: Digital Electronics
Digital Circuits
Number Systems & Logic
Logic Gates
555 Timer
Microcontrollers & Microprocessors
Architecture and Programming
Module 4: Electrical Systems
Single & Three Phase Systems
Load Calculation
Motor Types
Earthing
Relay Logic
Motor Control Circuits
Module 5: Fire Alarm Systems
Fire Alarm Logic
Control Panels
Panel Types
Wiring and Troubleshooting
AMF and APFC Panels
Module 6: Power Management
Servo Drives
Motor Basics
Feedback Systems
VFDs (Variable Frequency Drives)
CAD Drawing
MEP Design Concepts
Module 7: Networking and Communication
LAN, WAN, and Protocols
CCTV Systems (Honeywell & Hikvision)
Security Systems
Biometric Access Control
Network Protocols
Remote Monitoring
Module 8: Security Systems
Intruder Alarms
Access Control
Fire Alarms (Conventional & Addressable)
Safety Standards
PA Systems
Module 9: Building Management Systems (BMS)
BMS Configuration
Energy Measurement
PLC (Programmable Logic Controllers)
HMI (Human Machine Interface)
SCADA
Field Instruments
Measurement and Calibration
Pneumatics & Hydraulics
Module 10: Miscellaneous Systems
Video Door Phones
Lighting Controls
Solar Panels
UPS and Generators
Surge Protection
Automatic Gates & Barriers
HVAC Systems
RTU (Remote Terminal Unit)
Module 11: Interview Preparation
Aptitude Test
Group Discussion
This course offers comprehensive training in building management, electronics, and automation systems.
Conclusion:
In a rapidly urbanizing world, the role of Building Management System professionals cannot be understated. IIPD Global Riyadh, as a TVTC-approved institute, stands at the forefront of BMS training in Riyadh, KSA. With a commitment to excellence, a team of experienced instructors, and an industry-relevant curriculum, the institute equips its students with the knowledge and skills needed to excel in the field of BMS. As Saudi Arabia continues to invest in infrastructure development, IIPD Global Riyadh plays a pivotal role in shaping the future of building management in the region. Whether you're a newcomer to the field or a seasoned professional looking to upgrade your skills, IIPD Global Riyadh offers a pathway to success in Building Management Systems.