Elevate your professional career
Our state-of-art lab facility and collaborative way of teaching help the the students gain strong learning and industry exposure. IIPD offers customized programs to help individuals understand their subjects in-depth and develop the most in-demand skills.
We aim to be a one-stop solution providing professionals and students like you, extensive knowledge, expert guidance and continuous support to achieve your upskilling goals. Whatever your career goals and ambitions, we help you identify the right choice of course from our wide range of internationally accredited certifications and professional qualifications from diverse disciplines, and enable you to improve your performance, deepen capabilities and transform your future.
IIPD Advantage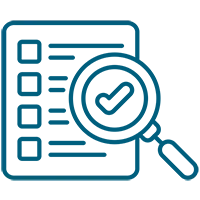 Analyse and Assess
The first step in our process is to assess the skills gap to understand employees' training objectives.

Latest curriculum designed by industry experts
Our highly competent subject matter experts design customized training solutions to meet the training needs.

High Engagement
Deliver experiential and highly impactful training ensuring maximum engagement from participants.